9 Tips To Prepare for Your Next Trade Show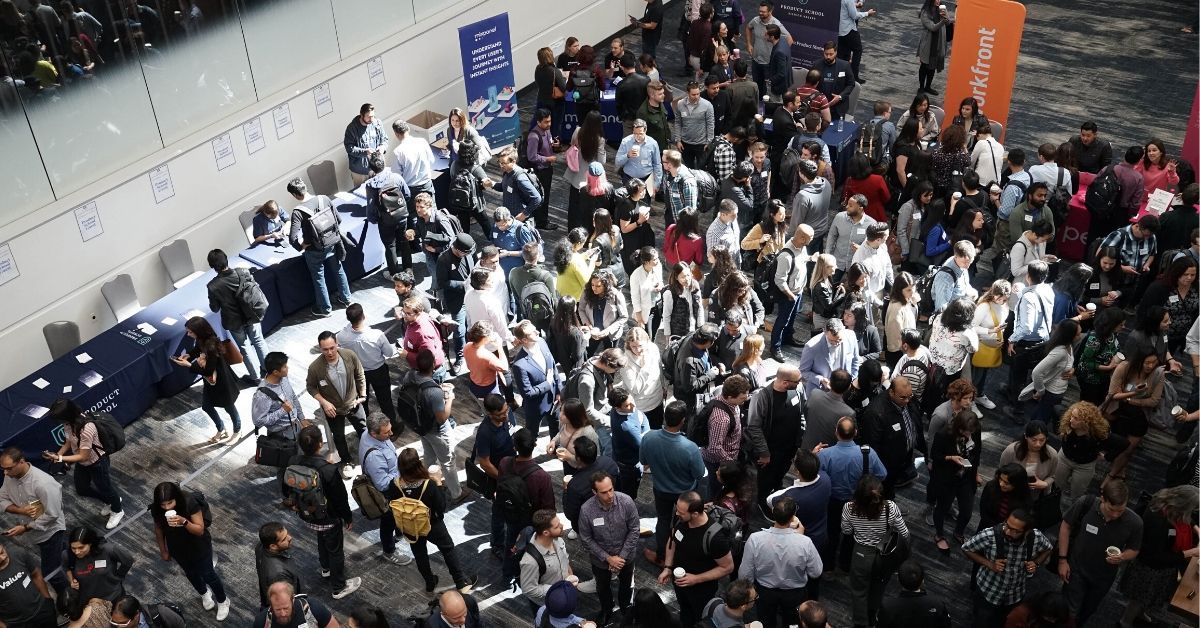 Creating the perfect trade show display takes a lot of work, from deciding what to bring, what swag to give out, and even how you're going to get your display from your office to the event. We've already covered the top six ways to make your display stand out from the rest, but how do you prepare for the event in the first place?
Here are our top nine tips!
1. Sign Up for the Event in Advance
Most trade shows require that you register for the event months before the event actually happens. This gives you time to read their guidelines and make sure your visuals and display fit in the space you've been given. It also gives you a chance to purchase anything you don't already have, such as tablecloths, chairs, or decorations.
We've covered how to prep for certain events in the past, such as:
No matter which event you're planning on attending, read their policies on what types of displays are allowed and what aren't. That way you can use your space effectively while staying within the guidelines the event has set.
2. Set Goals
Based on the event you signed up for, what do you want to get out of it? Participating in trade shows can be expensive, but it's worth it if you get a return on your investment. You can set goals for your trade show to determine its success, like:
Aim for a certain amount of sales
Increase the number of your email subscribers or audience list by a certain percent
Increase the number of sales from the event last year by a certain percent
What counts as a good investment for you may be different for someone else, so it's up to you to determine what a successful trade show looks like for your business.
3. Prepare Your Team
The biggest part of a trade show is picking the right people to go out and showcase your brand. For those you pick, provide special training or opportunities to help prepare them to go out and make those sales.
Some tips from Golden Spiral Marketing to prep your sales staff are to:
Explain to your sales team who your audience is
Emphasize the importance of enthusiasm and a good attitude
Include people outside of your sales team to attend the event
Practice and rehearse any product demos or sales pitches
4. Create Your Campaign
If you already have a trade show display printed, you can still refresh your campaign with the swag or new products you're offering this year that might be different from years past. If you need an entirely new look, get started on printing your new materials early.
Need help with the design? Presto Print has a team of graphic designers that can help!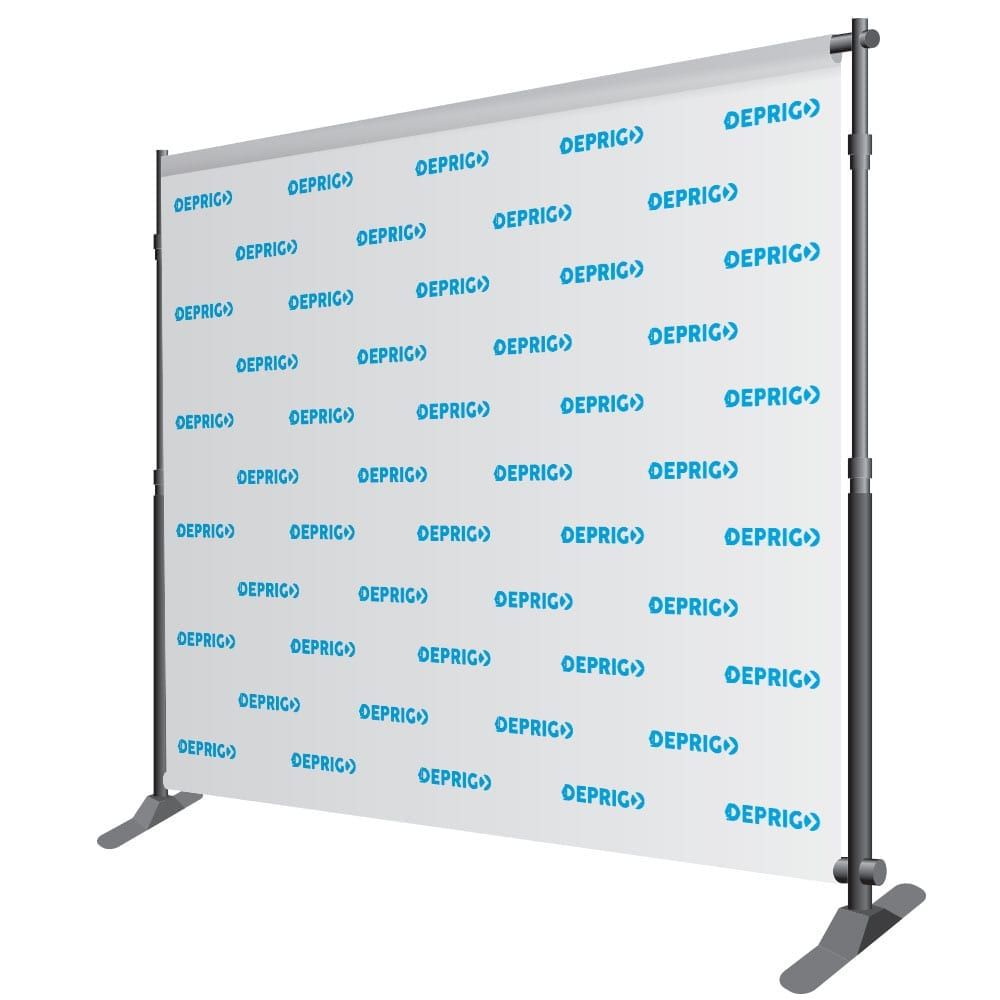 5. Get Your Prints and Goodies Ready
While some businesses like to reuse their displays for years and years, if it's time for a refresh, make sure you choose the right printer, as your visuals can make or break your display. Some things you might consider including in your display are:
Custom stickers and labels
Step-and-repeat backdrops
Depending on the event, you can choose a local printer or ship it to the event, but that can get expensive. Learn more about the cost difference of shipping print materials compared to printing on location.
6. Network and Build Your Community
Quite a few trade shows give you free tickets to hand to your audience, just as part of the price for signing up. Get involved with your audience by handing those free tickets out, hosting giveaways, or being active on social media.
Let your previous and current customers know you'll be at the event! You could mail your customers to let them know about your event, plus variable data printing makes it easy to add a personalized touch to each print.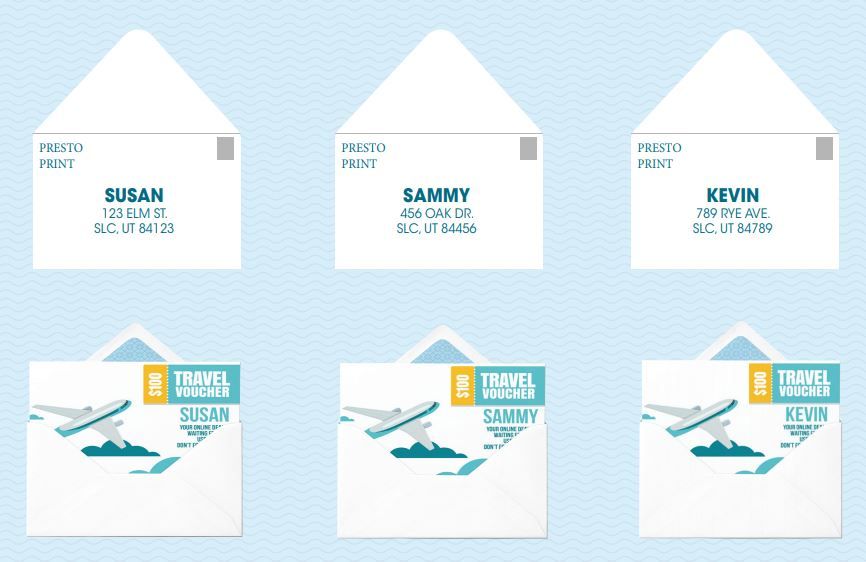 7. Be Prepared
Trade shows take a lot of stamina and endurance. You can expect to be talking to people all day long, with very few opportunities for breaks. Plan out your schedule, and make sure you are prepared for anything. 
Some things you must have on hand are:
Water
Snacks
Business cards
Paper and pens
Hand sanitizer
Make sure at least two people are at the booth at all times, so if one person needs to step away, your booth won't go unsupervised.
8. Go Out and Have Fun
Trade shows don't have to be strictly business. If your sales team has fun while at the event, your clients and visitors to your booth will have fun, too! A big part of a trade show is building your business's reputation, so show your audience what you like the most about your business.
If you're being genuine, your audience can tell and may be more likely to trust you and your business.
9. Follow Up With Your Guests
Once you've made the connection at your trade show, you can and should connect with the people who visited your booth after the event. You can send them a custom email with a deal thanking them for attending the event, or you could ask for their feedback on what you could do better.
It's up to you on what you want to do, as long as you keep the conversation with your potential customers open!
Create Your Stunning Trade Show Display
If you're looking for a new look for your trade show display, let Presto Print handle everything. No matter if it's months in advance or you need last-minute additions to your display, such as more business cards or brochures, we can help. You can trust us to provide high quality prints, when you need them, all at a reasonable price.