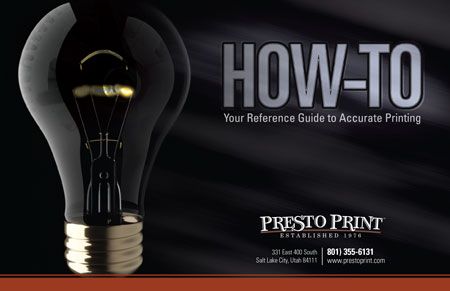 Click the image above to download our new book!
How-To: Your Reference Guide to Accurate Printing
At Presto Print, we take pride in our products. We want your prints to look great! In this book, you'll find step-by-step instructions to help you with some of our most frequently asked questions. Use this as reference when you're sending us your files.
If you'd prefer some one-on-one support, give us a call! We can help you over the phone, email -or- you can send us your files as they are and our Prepress Department will prepare them for printing.
801) 355-6131 or prepress@prestoprint.com