Presto Print + Local Charities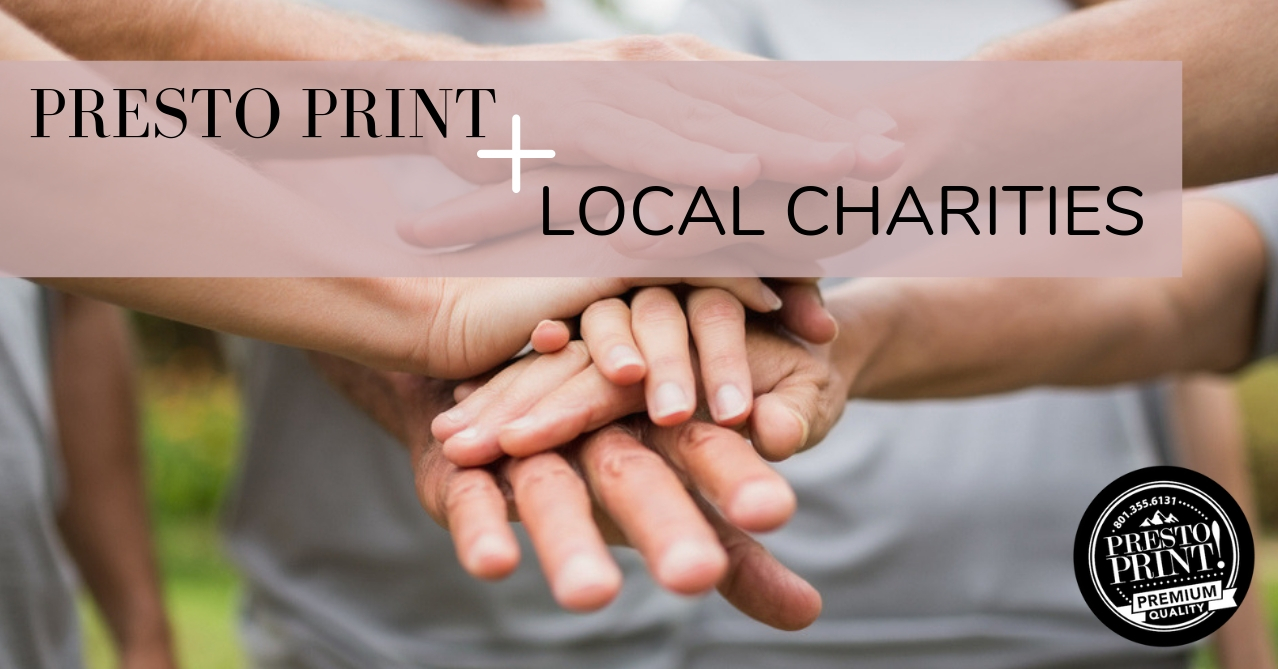 We love being part of Utah's community, and we wanted to highlight some of the amazing organizations we've had the chance to work with at their charity events and fundraisers. Check out the hard work of these organizations and maybe consider going to some of their upcoming events!
March of Dimes was created to help moms and babies. They focus on informing soon-to-be-moms on how they can keep themselves and their babies healthy and happy. Plus, they make sure that pregnant women have the knowledge and resources they need to receive high quality health care in order to prevent Make sure to keep watch, as they host events such as:
While Utah's 2018 March for Babies has already happened, mark 2019's march on your calendar! It's currently set for April 27, 2019 at Sugar House Park. You can follow March of Dimes Utah on Facebook for more details as the event gets closer.
Virtual Walk
Can't make it to an actual event? March for Dimes offers a virtual walk option where you can choose when and where you walk. All you have to do is sign up. This is a great opportunity to participate, whether you choose to raise money with your family, friends, or even workplace.
Cystic fibrosis (CF) is a genetic disease that creates lung infections and makes it harder for someone to breathe. This is a progressive disease that gets worse as someone gets older, but there is currently no cure. The Cystic Fibrosis Foundation (CFF) is working to fund research to find a cure and help those with CF to lead full lives and provide access to any necessary medical care.
The Taste of Utah is an annual gala and auction coming up on November 3rd at the Grand America Hotel in the Grand Ballroom. Come enjoy tastes from a variety of local restaurants and bid in the silent auction for art, entertainment, getaways, home goods, and more! Remember to dress in your best '20s attire this year!
You can view the event details here.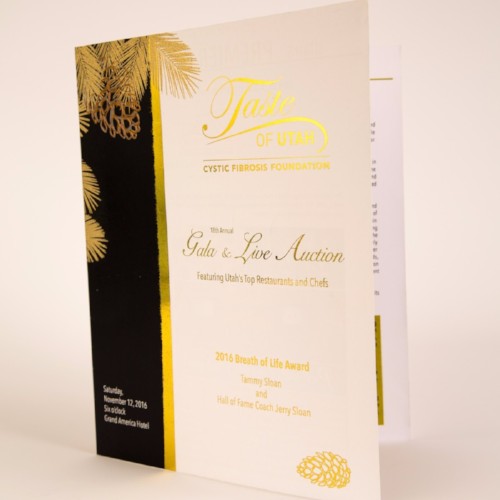 If you find yourself in southern Utah to get away from the cold weather, check out the Great Strides event to walk and raise funds for CFF. Participate in a 5K and celebrate at the Tuacahn Center For the Arts on November 10th.
A little closer to home, The Road Home is a non-profit social services agency that helps the homeless in Salt Lake County and along the Wasatch Front. They provide emergency shelters and emergency services to make sure that those who are homeless have the resources they need to stay safe and warm and to find a home. This organization hosts a number of events, and many are coming up! They are hosting:
Hosted by Sports-Am, this cold turkey run donates funds to Best Friends Animal Society, Huntsman Cancer Institute, Shriners Hospitals, American Cancer Society Hope Lodge, and The Road Home. You can choose from the City Creek 6K or the Millcreek 5K. Kids can also participate in a 1K!
It's coming up this Thanksgiving on November 22nd! Sign up here.
Jam out to some holiday tunes at the annual Christmas Jam, an annual event hosted by the Christmas Jam of Utah, Inc. to support local charities, including The Road Home. This family-friendly event is great fun as they put on a show with a variety of volunteer local performers! Proceeds go directly to The Road Home and other charities. Get more information about the 2018 Christmas Jam.
If rock isn't your style, the Sally Bytheway Chorale is hosting a concert at the Good Shepherd Lutheran Church the same night as the Christmas Jam. All of the proceeds from this concert also go to The Road Home.
Learn more about the Sally Bytheway Chorale concert.
Utah Pride Center focuses on empowering and celebrating the diverse LGBTQ+ community in Utah. They also strive to encourage overall health and wellness in the community and safe spaces for education and special programs and events. Every year, Utah Pride Center hosts Pride Week with marches, rallies, and the Pride Parade!
We are proud sponsors of the Utah Pride Festival as part of Pride Week! You can see what other events the Utah Pride Center hosts here!
The Salt Lake City Greek Festival is an annual event held in downtown Salt Lake to celebrate all of the Greek's in Utah! With authentic Greek cuisine, entertainment, and goods, you don't want to miss it!
We participate in the Salt Lake City Greek Festival every year! You can read more about our favorite experiences with this event here!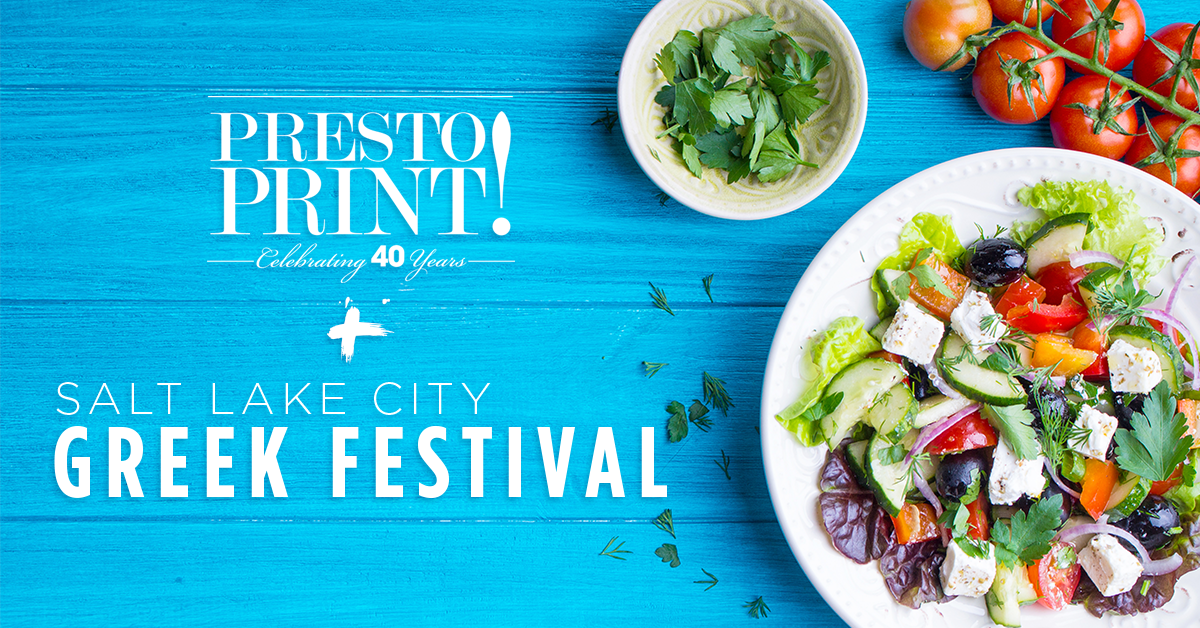 Religious Organizations
As the owner of Presto Print is Greek himself, we have a deep connection with the Greek Orthodox Church, but we love to help any other religious groups too! We've helped provide events with prints for their fundraisers or other charitable events. with any printing they have for events or fundraisers! We've helped with:
Formal dinners
Races or walks
Carnivals
Raffles/Auctions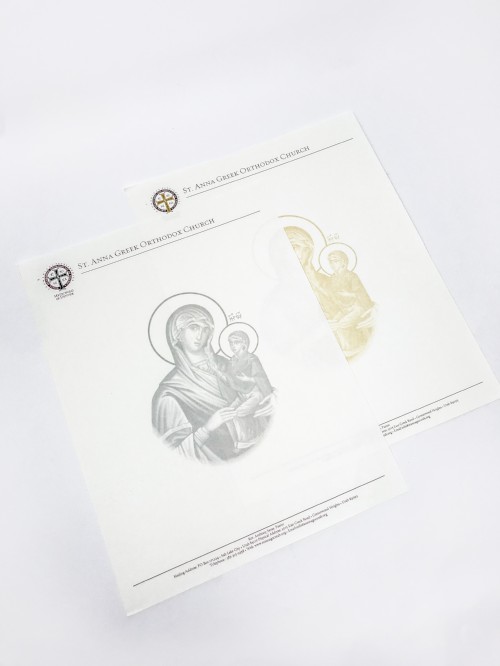 What We Help With
Organizing an event takes a lot of planning and work, which is why we take care of all the printing and graphic design (if needed). We've helped print:
Backdrops
Cut vinyl logos
Directional signs
Name cards
Save-the-dates
Table numbers
And more!
When it's time for the event, we send some of our team to come help and show support. We're happy to participate in the fundraiser, whether it's buying raffle tickets or showing off your event's swag!
Planning a Charitable Event?
If you're planning a charitable event and need something printed, leave all the printing to us! We offer specials and discounts for non-profit or religious organizations, just give us a call and we'll provide a free quote and more information about the specials we have available! Thank you for choosing to give back, and know that we're with you every step of the way.