Services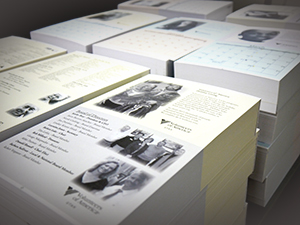 When it comes to customer satisfaction, and customer loyalty we've got that covered. Let the expert sales staff at Presto Print help you find just what you are looking for.
To learn more about the many products and services we offer, please contact one of our representatives.
Color copying is an impactful, cost-effective alternative to full-color printing at lower quantities. Just bring us your originals and we can create multiple, faithful reproductions in any quantity.

Color Output

We can output files from virtually any application, Mac or Windows. Just provide your file, fonts, and artwork -- either on USB Dirve or via FTP -- and we can produce stunning, full-color originals. Our Xerox and Konica Minolta color copiers will are digitally connected to our Mac and Windows network through a fast Fiery RIP.

Convention and Meeting Services

We can relate with the kind of stress that comes with coordinating a meeting or convention. Folders, flyers, table tents, notebooks, comment cards, transparencies, name tags -- the list seems endless. Our highly-trained convention staff will work ahead of time to produce materials and deliver them to your hotel when you arrive.

Design

Using color, photos, charts and illustrations, we can create newsletters, brochures, manuals, catalogs, and booklets that demand attention. Just bring us your files on nearly any storage medium and tell us what you want. We can print it, revise it, or change the layout or graphics.

Direct Mail

We offer a full range of mailing services including mail preparation (as per U.S. Postal service specifications), professional metering, shipping, and bulk mail handling.

Direct Mail Marketing

We can design and create effective, stunning collateral pieces that will reach your target audience at their businesses or homes.

Embossing

Embossing is a subtle way to add class and draw attention to presentation folders, information packages, business cards, and letterhead. Foil stamping can also be utilized when you want to make a more prominent statement.

Fiery Output

We can handle just about all forms of disk media and provide digitally printed materials for color originals up to 12" x 18".

Foil Stamping

Foil stamping is a proven way to add class and draw attention to presentation folders, information packages, business cards, and letterhead. Embossing can also be utilized when wanting to make a more subtle statement.

Folding

We can hand- or machine-fold your documents in a number of formats, including double parallel, tri- and z-folds, and engineering.

Full-Color Printing

Full-color printing has first-class impact with maximum reader appeal. We can handle your full-color printing jobs with maximum quality and fast turnaround times, whether it be 500 business cards or 10,000 copies of a multipage document.

Lamination

Bring us anything from menus and price lists to artwork and posters -- we can secure them for long-term use and enjoyment. We can also shrink-wrap your documents for added protection.

Logo Design

Our designers will consult with you to develop a concept that best represents the corporate identity you want to exhibit.

Mailing Lists

We can purchase mailing lists for you for any group of potential customers.

Numbering

Sequentially numbering carbonless invoices, purchase orders, or other business forms are an effective way to keep your files organized and accounted for. We also number tickets, invitations, and other unique documents.

Offset Printing

We can print in one-, two-, three-, and full-color on a variety of paper sizes and stocks, including cardstock and all sizes of envelopes. We can print purchase orders, invoices, estimate sheets, work orders, labels, carbonless multi-part forms, business cards, letterhead, newsletters, brochures, posters, and anything else you may need. Just bring us your ideas, originals, or camera-ready art, and we can print your document.

Perforation

Perforation can be used to produce removable reply cards, coupons, and reminder pieces. We can either hand- or machine-score to meet the demands of your job.

Pickup and Delivery

Scoring

When folding is required on heavier stocks, scoring ensures that the fold will be clean and not damage the printed image. We can either hand- or machine-score to meet the demands of your job.

Shrinkwrapping

We can shrinkwrap all types and sizes of documents to help protect them from the elements. We can also laminate your individual documents for added protection.

Thermography

Presto Print offers thermography (raised printing) in house. This looks great for announcements, business cards, invitations, letterheads and envelopes. Serving Salt Lake City for over 26 years, Presto Print knows how to get the job done right.