Print Tips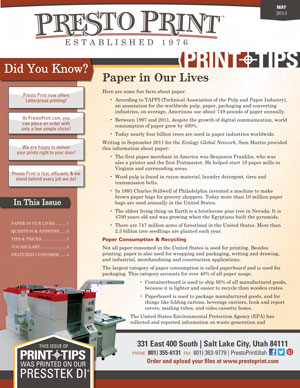 Print Tips: Paper in Our Lives
At Presto Print, we want to make sure that you stay informed about updates, changes, or fun facts about the printing industry. That's why we have Print Tips. Print Tips is our monthly newsletter. It's filled with great information and even features one of our phenomenal customers each month! Click the image to download this month's edition of Print Tips.
Click here to get Print Tips delivered right to your door!
---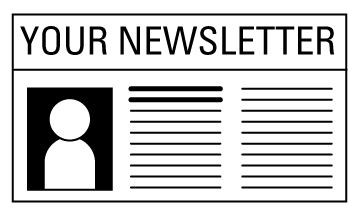 Do You Have a Newsletter You'd Like to Print?
People want to hear from you! You have customers for a reason. Presto Print can help you stay in touch with them.
We have plenty of newsletters under our belt, both designing and printing. Let us put something together for you that will be stunning, informative, and will keep your name fresh on your client's minds. So, whether you're looking for a complete redesign or just for newsletter printing, Presto Print can help!
Click the here to request an estimate on your newsletter projects!